Digital Marketing Services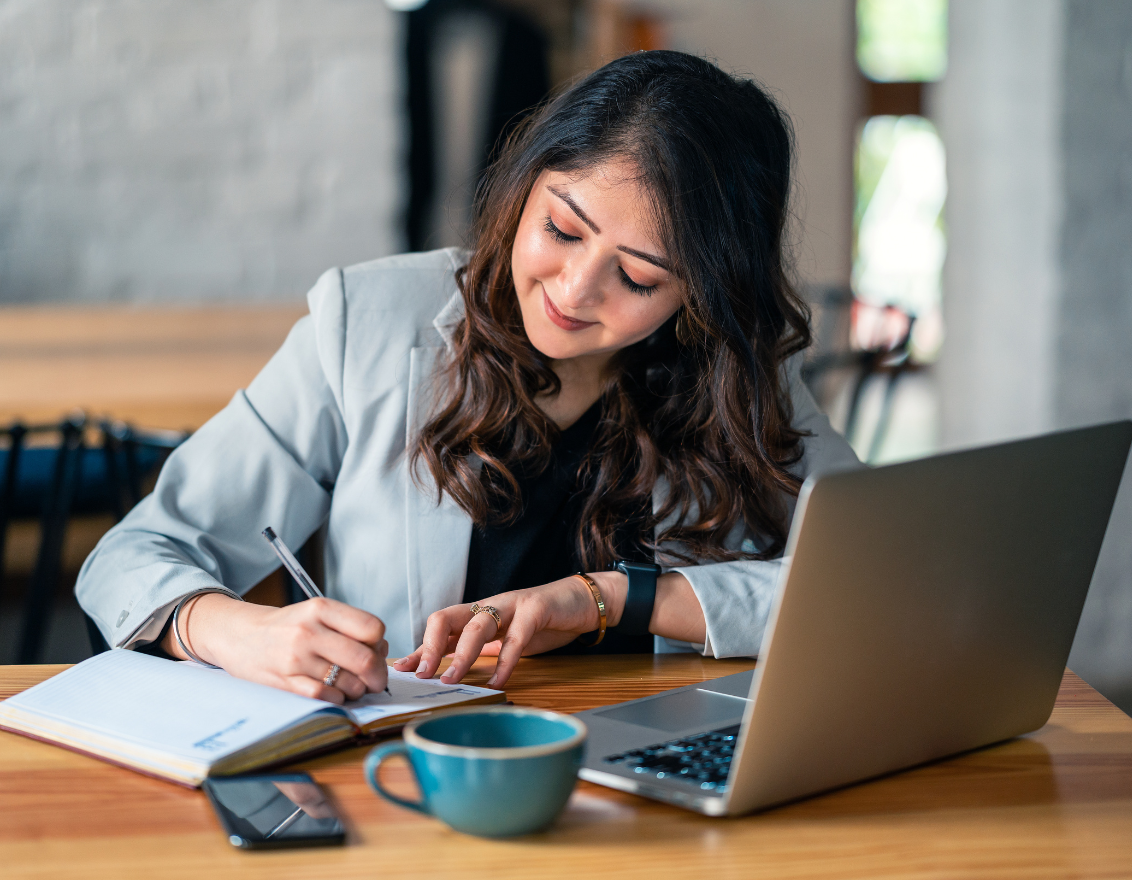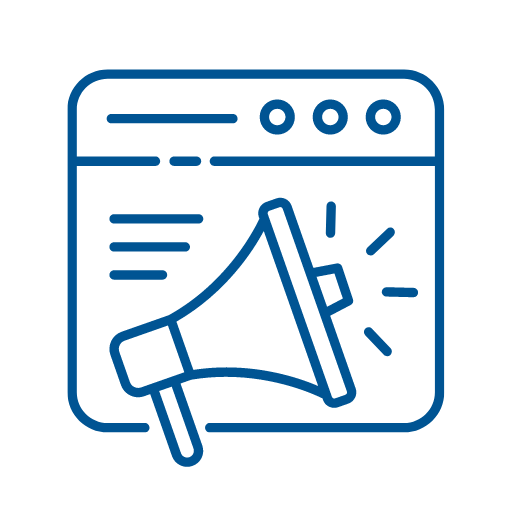 Enhance Your Online Presence
In today's digital world, having a solid online presence is essential for the success of any business. That's why we offer various Online marketing services to help companies to reach their target audience and grow their brand online. Our team of experienced digital marketers can help you with everything from SEO and PPC to social media and email marketing. We use the latest marketing tools and techniques to ensure maximum ROI so that you can confidently grow your business.
Why Digital Marketing for your Business ?
Digital marketing is important because it allows businesses to reach a wider audience, measure the effectiveness of marketing campaigns, and engage with customers in a more targeted and personalized way. With the increasing importance of online channels, digital marketing has become an essential component of a business's overall marketing strategy.
With a team of experienced professionals and a focus on driving results, OutEverything can help you take your business to the next level. Internet marketing services are a crucial component of any successful online strategy. From search engine optimisation (SEO) to social media advertising, tactics to improve your website's visibility and attract more traffic. OutEverything offers a wide range of services to help you achieve your goals, including :
SEO: Search engine optimisation is optimising your website and its content to rank higher in search engine results pages (SERPs). It can lead to increased organic traffic and better visibility for your business. OutEverything's SEO experts can conduct keyword research, optimise your website's structure and content, and build high-quality backlinks to improve your search engine rankings.
Pay-per-click (PPC) advertising: PPC advertising is a form of online advertising in which you pay each time someone clicks on one of your ads. It can be a highly effective way to drive targeted traffic to your website and generate leads. OutEverything can help you set up and manage PPC campaigns on platforms like Google Ads and Facebook Ads to maximise your return on investment.
Social media marketing: Social media marketing involves using platforms like Facebook, Twitter, and Instagram to promote your business and engage with your audience. OutEverything can help you create a social media strategy, develop content, and run targeted ads to increase followers and drive website traffic.
Content marketing: Content marketing involves creating high-quality content that provides value to your audience and helps establish your brand as an authority in your industry. OutEverything's content marketing services can help you develop a content strategy, produce blog posts and articles, and create engaging videos and multimedia content.
Email marketing: Email marketing is a highly effective way to stay in touch with your customers and prospects and promote your products and services. OutEverything can help you build an email list, design and send newsletters and promotional emails, and track your results to optimise your campaigns.
A Fractional Marketing Team is an alternative to outsourcing.
Outsourcing can work in specific business areas, but it can also be disastrous for your marketing department in an ever-changing world. If a company is struggling to keep up with the saturated competition, marketing is one of its most critical driving forces.
A "fractional marketing group" is an alternative that expands and enhances the capabilities of your existing marketing department.
A fractional team of marketing professionals does not take business-critical components or operations out of your company and give them over to another person as outsourcing. Instead, it is an extension of your team and enhances your efforts to drive growth in your organization.
Digital Marketing Strategy (Yes!)
It's unlikely that you would ever think of outsourcing your marketing strategy.

An intelligent digital marketing strategy is impossible without understanding the business, positioning system, and long-term goals. Our CMO and VP Marketing roles are paired with your existing marketing team to enhance and improve the marketing strategy. It is better to have more heads than one!
Analytics and Reporting :

How do you calculate your digital marketing campaign's ROI without any output data? Without proof of value, how can you justify spending on marketing agencies or contractors? Both digital marketers and business owners need to show ROI for marketing, proving to be dangerous as it can cause disconnects between business strategy, goals, KPIs and metrics. However, it is possible to

augment

with a fractional team of marketing professionals.
Design and Development of Websites :

Web design and development are often the most technical area of digital marketing. It is constantly changing, and sometimes "outsourced" means contracting out to a digital agency. Your website is the core of your digital footprint, and it's the hub for lead generation, market positioning, brand awareness, customer support and more. Skimping in this area often results in poor results and long term technical debt.
Search Engine Optimization :

Google and other search engines can be a significant traffic source, especially for B2B websites. Search Engine Optimization ( SEO ) is a critical component of any marketing strategy. SEO is a constantly evolving area, and it requires intimate knowledge of search engine algorithms, content management and technical specifications for websites. Businesses often hire SEO contractors or firms to manage their search strategies.

It is not possible to hire a full-time SEO professional if you do not have many website properties or a large number of websites. The best SEO often involves using high-end SEO tools that can be expensive.

SEO is an area you will need to outsource unless your company has extensive SEO expertise. To keep up with the evolving search engine ecosystem, you will need to invest in technical and professional development.
Digital Advertising and PPC :

Digital ads and PPC, like SEO, are part of a highly technical field constantly evolving, requiring a large marketing budget to pay for a full-time employee dedicated to digital advertising and PPC.

Outsourcing digital ads can be costly and can be extremely risky. Most digital ad specialists can help you save money per click, target more medium-sized businesses and higher-paying clients, and dedicate themselves to improving your efficiency.

In-house teams should be familiar with pay-per-click (PPC), programmatic ads, bidding, budgeting and other basics to ensure they get their money from an agency. Advertising professionals are best able to manage the daily operations and complexities of targeting and bidding. You may end up with an unsuccessful ad campaign if you outsource, which is why a more integrated fractional marketing team is a good option. Your in-house team can create and continuously optimise the ad campaigns using their critical expertise.
Social Media :

While social media marketing can be an excellent option for outsourcing, it also comes with many risks. Be sure to outsource your digital marketing needs to a quality agency. B2B companies often rely on contractors or agencies for social media marketing tasks, audits or paid campaign strategies. However, relying entirely on third parties for all operations might not be economically feasible. :

It is usually necessary to have an internal team member establish an editorial calendar to get genuine feedback from employees, consumers, and stakeholders, even if an external entity manages your social media platforms. Social media can appear robotic to users if they don't have access to the details of your day and specific multimedia resources.

Particularly for niches that are more narrow in the B2B space than others, the organic reach of social media may be limited and may not drive a lot of leads. It makes sense to outsource technical aspects like ad targeting and bidding. But, it is generally better to leave the rest of the work at home.
Full-Service company and Other Digital Marketing Services :

Our digital agency houses our fractional marketing team. We can handle all your digital marketing needs, from content creation to digital ad strategies to digital marketing in general.

It can be dangerous to outsource a small or large part of the puzzle (email marketing) or an entire puzzle (inbound marketing). These pieces are part of a more extensive set of marketing activities that can quickly become disconnected if outsourced. It is possible to bring in marketing professionals through fractional teams, which allows you to manage various digital marketing activities without hiring employees or outsourcing each piece.
Although outsourcing digital marketing can be risky, it is possible to make it less complicated with fractional teams. Consider the latest trends and technology in online marketing and have case studies to support their claims. Fractional unit for marketing if you are looking to outsource.